This week, Web3 brought us a few unexpected updates and unveilings. Certik, the "security-focused" ranking platform, needs to audit itself. Meanwhile, Apple has found itself in legal hot water once again. And, Blur is riding wave after wave.
---
1. A Social Layer-3
2. Present & Future of Ethereum Staking
3. CertiK Fumbles Again
4. Argent Feels Generous
5. Crypto Winter Might Not Be Over
6. But BRC-20 Might Change That
7. The One-Man Scam
8. Blur Births Blend
9. Apple Just Apple-ing
10. The NFTs Behind Web3
11. Spotlight - @CrossTheAges
Looks like Web3 Social is gaining ground. @LensProtocol just introduced Momoka, a Layer 3 scaling solution that improves Lens' scalability by processing Polygon transactions off-chain.
2. A thread on tokenomics, the future of Ethereum staking, and the promise of cryptocurrency being the best way to financial freedom.
3. Certik missed ANOTHER vulnerability— one to the tune of $1.82mil. Ouch!
4. Something's cooking over at Argent. I wonder what they have in store.
5. Just when we thought we could start apeing again! Ape sigh.. According to some, we need to brace ourselves. Here's an update on crypto, macro, and the markets.
6. Have you seen all the noise about BRC-20 on Twitter? Is this the next market driver?
7. One wallet address is behind 114 Meme coin rugs! Stay safu, degens!
8. Another one-up for Blur with the introduction of Blend, a peer-to-peer perpetual lending protocol for NTFs.
9. Ha! Take that, BigTech! Court finds Apple's 30% NFT Tax Mandate on iOS— forcing developers to use its in-app payment system for NFT transactions— violates California's Unfair Competition Law.
10. Take a look at the most influential and revolutionary NFT collections that have helped shape Web3 culture!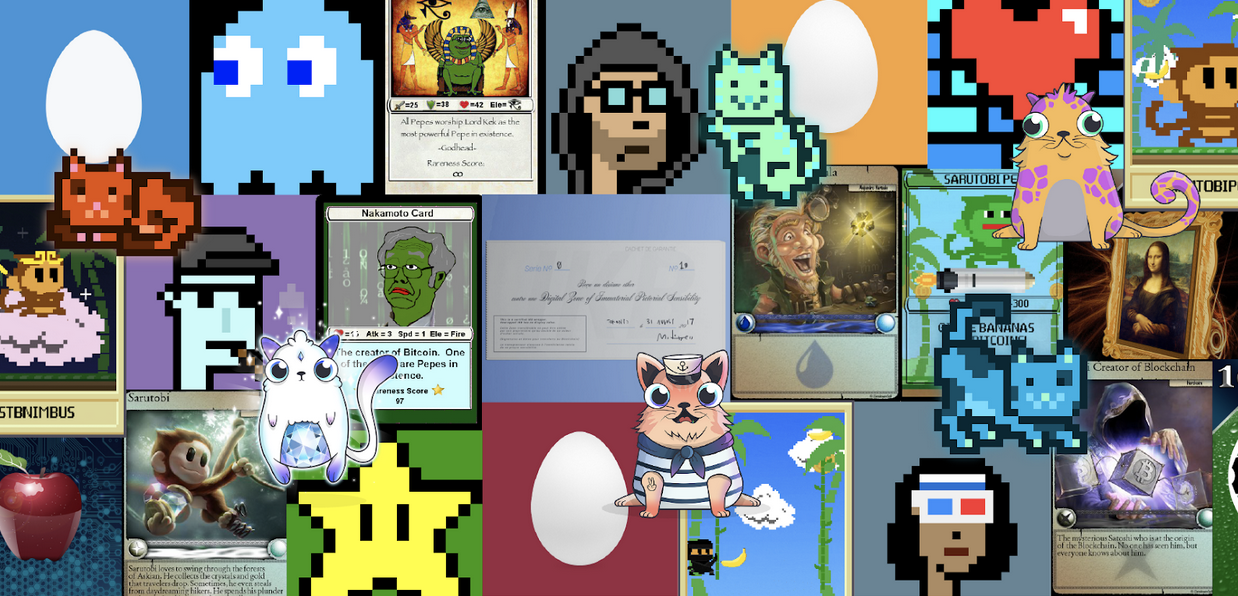 💡 Game Spotlight - Cross The Ages®
The Cross The Ages Universe is set in a dystopian world where mystical creatures and masters of magic clash with AI-powered cyborgs in a battle for the last remaining power resources. It is a compelling gaming universe where free-to-play meets play-and-earn, physical collectable cards meet NFTs, and fantasy meets sci-fi.
The game is based on seven fantasy and science fiction novels, written by award-winning authors, which are available for free in multiple languages. Cross The Ages is a mobile-first collectable card game that offers a complete value cycle, from mobile gaming to desktop gaming, leveraging blockchain technology, and finally to physical collectable cards using near-field communication technology.
Players compete individually and in teams to earn valuable NFTs while embarking on Metaverse quests to discover priceless Easter eggs hidden in the novels. The project is led by a dedicated team of over 180 professionals, including established game developers, renowned visual artists, authors, and blockchain experts.
Ape tip: Keep our eyes on it, and dig into the WP all alphas are there
Apes Readings :
→ The Ultimate Guide to Azuki NFTs: Everything You Need to Know
→ How to create and sell Bitcoin NFTs
BlackPool Newsletter
Join the newsletter to receive the latest updates in your inbox.
---